ANCESTRY DETECTIVE WORK AND FINDING THE CORRECT ANCESTOR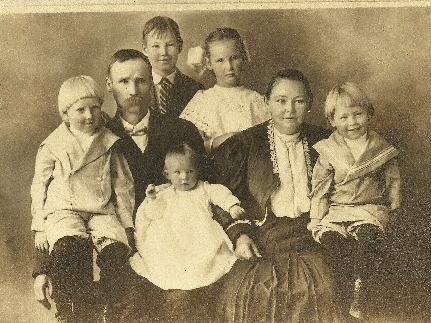 Sometimes it takes a great amount of patience and ancestry detective work to actually know you are onto the right ancestor.  There are so many people who have the same or a similar name, are from the same place and the same time.  So, how do you know you've got the right person?  You have to be open to looking and weeding through what is being said in documents and census listings.  The best way is to look at as many documents as possible.  Look at everything you can find about the person, their spouse, their siblings, children, parents and even other relatives.
Be willing to have facts be different and know they are actually talking about the same person.  In the Census listings my great grandfather was listed as being born in Sweden (which is correct) and also has being born in Michigan (where the heck did they get that from?).  His last name was spelled wrong almost every time.  If you ancestor's name is William, be willing to find a Wm, a Willie, a Will, a Bill or any other version of that – even just a "W".  Sometimes you can know you have the right person if they do not move around a lot and you can compare neighbors to see if they are some of the same ones.  Occupation is also sometimes a good indicator.  I once found a whole undiscovered family group as I was looking at the census of a child of an ancestor and found listed there a "brother-in-law" – who could only be the brother of someone I was researching.
See below.  You can see that my great grandfather is listed different, yet similar in every census.  He is the father in the picture at the beginning of this article.  His correct information is:
August Caerbert, born: Sweden – Jan 1862, Immigrated: 1880, Naturalized: 1888.
1900 Census:

1910 Census:

1920 Census:

1930 Census:

The idea is to be flexible and creative in your searching.  Think of all the ways it COULD be listed.  Don't get stuck on any one fact – how many times have you seen variations up to 10 or more years for when someone immigrated?
Below on the bottom left, August is listed in a 1904 Los Angeles directory: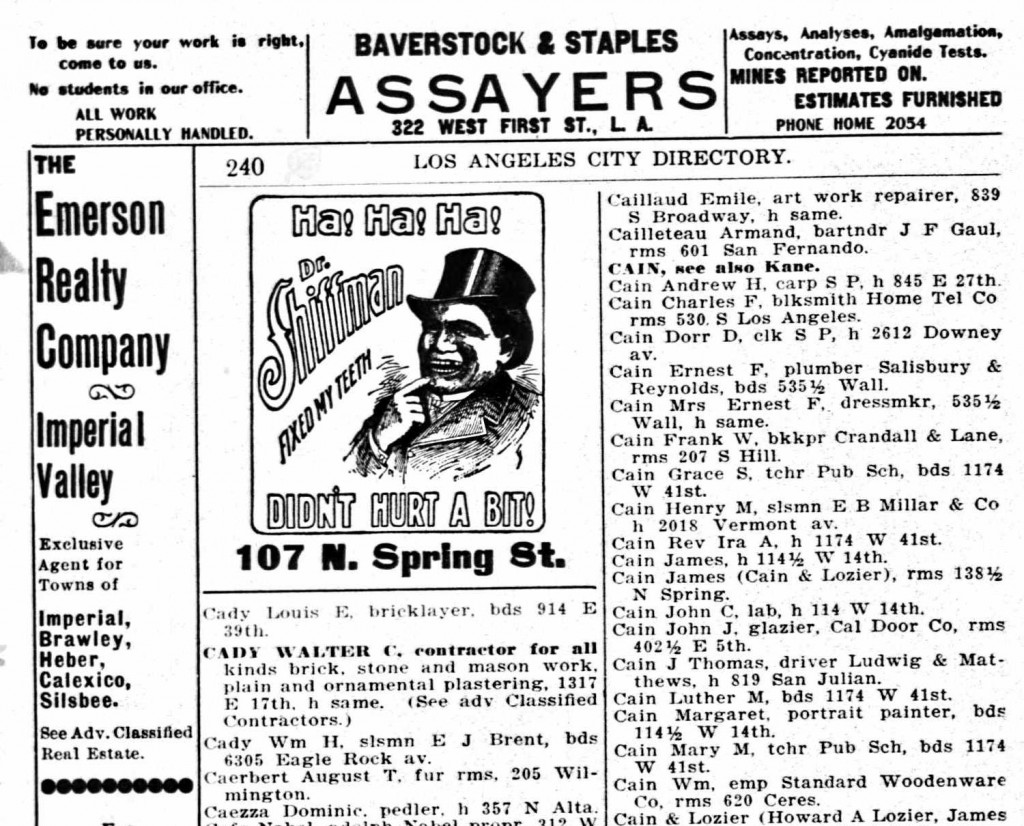 Look everywhere you can – check their name in quotes in your browser, look in old newspapers or historical papers from an area, local directories check any blog or genealogy site that mentions them.  Dig, dig, dig.  Wear your ancestry detective hat and you will sort it out.  It is quite an adventure to find your ancestry. Let me know how it goes.