Lucy Duglus/Duglass and Janie Cresswell Lamar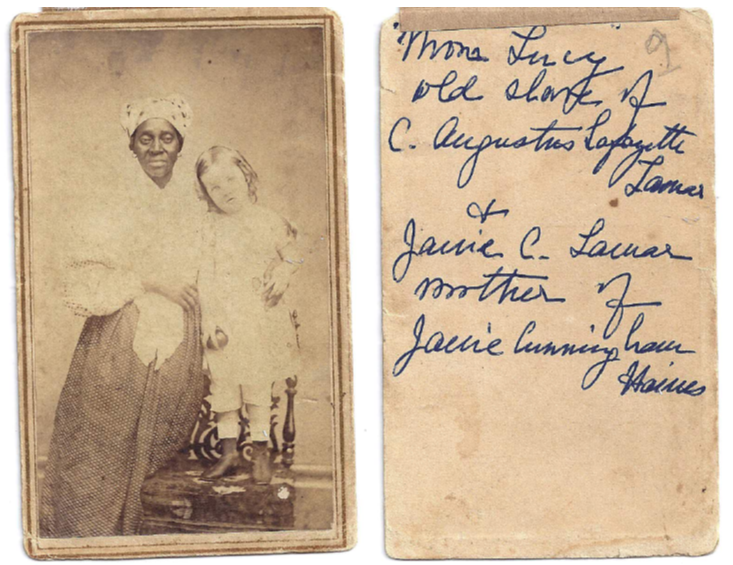 Photo, taken around 1851, with the writing on back of it
            Lucy was a slave of Charles Augustus Lafayette Lamar.  He was a slave trader and was found to have owned the last slave ship in America (The Wanderer).
The first apparent mention of Lucy is in the 1860 US Slave Census where she is simply listed as "55, F, B" – which is age, sex and color.  This Census is below.  It is cropped, but there were 41 slaves listed for Charles.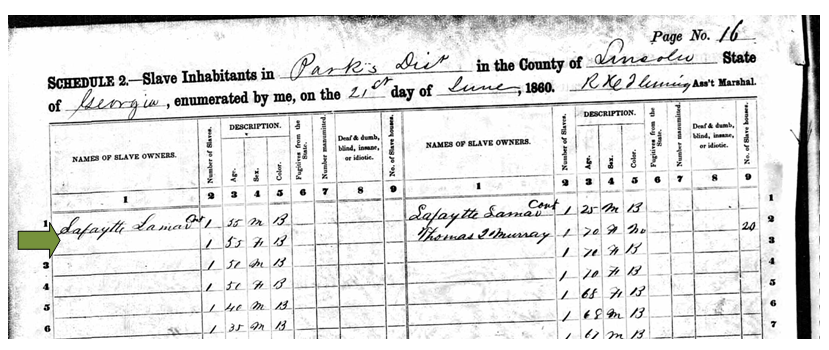 The below is the 1870 US Census.  The Civil War is over, Charles was killed in one of the last battles and Lucy is now listed with an actual name and as a Domestic Servant.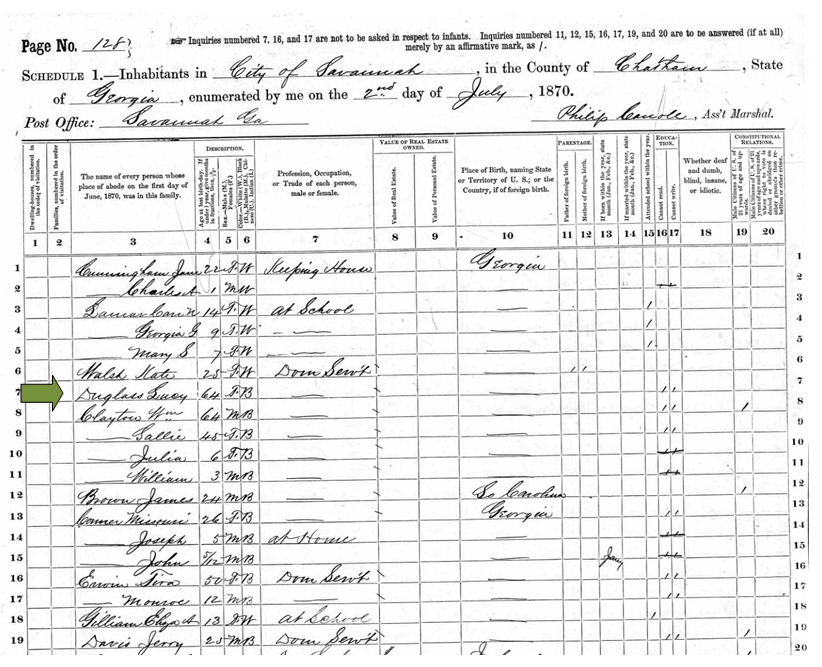 Again, in the 1880 US Census, Lucy is listed as a servant.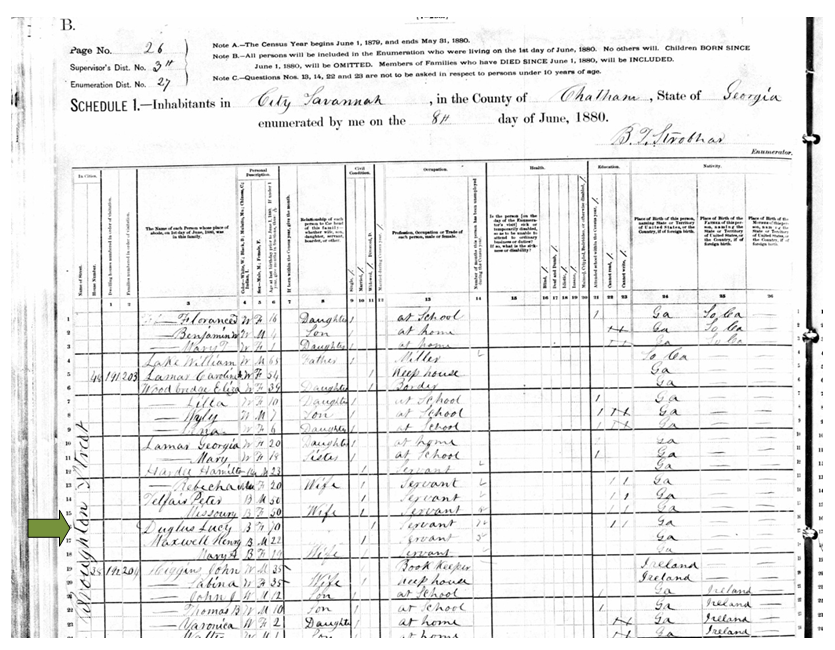 I could find no other records for Lucy and she was not listed in the 1900 US Census.  There are virtually no 1890 US Censuses as this census was almost totally destroyed by a fire.  I am assuming Lucy was no longer living by the 1900 Census.
I have no idea if Lucy was her original name or where she was born or if she had any other family.  The two Censuses do list her as having been born in Georgia.  She would have been born, per these, somewhere between 1805 and 1810.  By the dashes listed in the Census, it is clear that she does not know where her parents were born, or perhaps they did not ask.
If you have enough clues, you will be able to find out who someone is.  You can even take a photo, such as the one above and find out who the people were.  It may take a bit of hunting, but if you persist, you will find out.
I sure wish that I could spend the afternoon chatting with Lucy and finding all about her life.
Lisa