What clients are saying…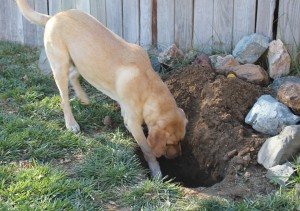 I absolutely LOVE digging up bones, er, ah, I mean, CLUES!  – Jake
 *****

4 Nov 2014
REVIEW ON A DEBUG SERVICE: This family had gotten a book of the family history passed down to them from their grandfather 100 years ago. They could not get their family tree to connect with where the lineage in the book ended off and needed help on this one line in their family tree. We successfully found the family line that connected up to the book, gave them the tree with all the details and a CD containing all the records to prove this lineage.  Their reaction:
"This is excellent! I am VERY happy! This is more than I had hoped for. I have other lines in my tree that I need help with and will hire you again. I will definitely recommend you to others. Again, thank you so much. I am delighted and my ancestors thank you too!
SRS"
 *****

29 Aug 2014
"Lisa,
You are awesome! This made my weekend. Hope you have a great holiday.
JL"
 *****

16 Aug 2014
"I got the ancestry book.  My husband told me it arrived but I didn't let him open it!  We are both thrilled!  My Dad is going to be elated and I know once he starts studying what you have done, he will want more.  I think it's perfect.  I am sure my mom will be jealous and she will email you shortly.

YOU ARE WONDERFUL and so talented.  This is perfect!
BPN"
*****
11 July 2014
"I would like to thank Lisa Hamilton for the fabulous, professional and fast work she has done on my family tree.  I have been reunited with two cousins I haven't talked with since I was a young boy, learned about the background, life and times of my maternal grandmother and even have a picture of a previously unknown cousin in Northern Ireland.  Details about my father's side of the family have been found and more coming!
It is such a pleasure to learn about all of this and that's only the beginning.  Thanks Lisa!!!
MW"
*****
22 May 2014
"Thank you Lisa for the amazing job you did on my family history…wow you are amazing!!
I can't tell you how much it means to me to have all my family history with the wonderful stories and pictures in one place.  I didn't know all of this existed!!!  You are truly gifted at doing such in depth research.
I hope others will take advantage of Personal Pedigree Genealogy…Great Job!!!
Gail S."
*****

19 Apr 2014
"My wife Angie and I thank you for all the hard work you put into "digging up" our family trees.  We are certainly pleased with all the interesting family history information you found.
I think you did a fantastic job and we both recommend Personal Pedigree highly.  I will be sending more people your way and will be using your family history research for unique gifts in the future.
Best of luck,
Jason Beghe"
AKA: Sergeant Hank Voight – Chicago P.D. (TV Show)
*****
27 Jan 2014
"Oh Lisa, just received my book. What a wonderful job you do. I love, love, love it. It looks like you put so much work into it and you did such a professional job with the presentation.
That is definitely your calling…….
Can't thank you enough.
Love you lots,
WM"
*****
2 Jan 2014
"Wow Lisa, you are awesome…You  have done an Excellent job…thanks! Hope others will use your talent to locate loved ones or find people they have been searching for…what a gift to give someone!"
GSP
*****
28 Dec 2013
"I loved the book Lisa, it took me completely by surprise.  I will have a million questions, but I'll let you recover from the holidays first.  My mother had a sister who died years ago.  She had a daughter who we lost contact with at least 50 years ago. It would be fun to try and locate here someday.
Thanks again and we will be talking to you…"
DB
*****
10 Dec 2013
"Wow Lisa…you did a beautiful job.
Great job!!!
Thank you so much."
Love, GP
*****
18 Nov 2013
"What an awesome thing you are doing… keep up the great work!  It is so important for people to find their roots."
TP
*****
27 Oct 2013
"I'm so impressed that you know how to find these articles and grateful for the information, Lisa.  Thank you."
TT
*****
1 Sept 2013
"I am so impressed Lisa, with all that you were able to come up with and in such a relatively short period of time.  I have been "spinning my wheels" for weeks on these names and was feeling more than a little frustrated – so my appreciation runs deeper than I can say.  Thanks so much for the time and effort you so graciously and willingly put into this."
LG
*****
31 Aug 2013
"Wow.  I haven't looked at the documents yet, but you've certainly done some impressive digging."
JA
*****
30 Aug 2013
"Oh my gosh.  I am simply speechless and unbelievably grateful.  I cannot believe how much you were able to research and obtain.  I cannot thank you enough.  You have helped me so much in my search."
LM
*****
11 Aug 2013
"Thank you so much Lisa.  You are a master.  You are correct –  my mother's family name was Denny.  Her father's last name was Huff. Amazing.  I am so excited.  Thanks in advance."
DRJ.
*****
18 Jan 2013
"[After being alive for 57 years and never knowing who my real family is], it's pretty cool finding out I have a big brother.  I think we look a little alike too.  I have so many questions I don't know where to begin."
AC
*****
19 Dec 2012
"The books arrived and they are fantastic, exceeding my expectations and then some.  The organization and clarity of information and pictures make the books an absolute treasure.  I am very excited to give the books to the kids on Christmas.  Thank you so much for your interest and exceptional work regarding our ancestry."
CB
*****
25 Oct 2011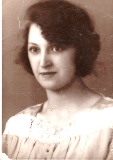 "Lisa,
I will send an answer to all your questions in just a bit. I am crying right now because, I have never seen a picture of my grandmother, Dorothy. I'm overwhelmed with emotion. My mom looks just like her. Thanks so much!"
L.F.
*****
24 Aug 2011
"Hi Lisa, Thank you for helping to track down my Dad.  I don't want any personal contact with his family or relatives, or any further research done now, but it's good to know what happened.  You do great research.  I thought it was neat all the info you were able to find for J, I know it means a lot to him.
Thanks again.  If I ever want to dig any deeper, I will be sure to ask your help.
Blessings,"
M.K
*****
21 June 2011
"Hello Lisa,
Thank you for your prompt reply.
I'm so happy to think that maybe I can reunite with N and MJ.
… Thank you again Lisa.  Mary"
*****
 25 Jan 2011
"Lisa,
Thanks, the 'tidbit' is amazing.  You really seem to know where to look.  I think we can say with certainty that John's father was Claud."
S.H.
*****
 10 Oct 2010
"Your email prompted me to look again and have discovered another sister born 1866 in Blythswood, Glasgow and a brother Edward Malcolm born 1863 in Dumbarton. I imagine that they went to the East Indies with them, so it seems that you were right and your friend is my cousin once removed.
All the best, hope to hear from you soon."
R.I.
*****