What clients are saying…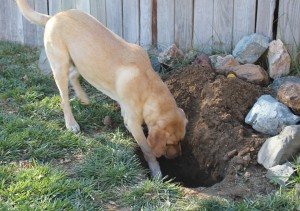 I absolutely LOVE digging up bones, er, ah, I mean, CLUES!  – Jake
*****

18 Nov 2013
"What an awesome thing you are doing… keep up the great work!  It is so important for people to find their roots."
GP
*****
27 Oct 2013
"I'm so impressed that you know how to find these articles and grateful for the information, Lisa.  Thank you."
TT
*****
1 Sept 2013
"I am so impressed Lisa, with all that you were able to come up with and in such a relatively short period of time.  I have been "spinning my wheels" for weeks on these names and was feeling more than a little frustrated – so my appreciation runs deeper than I can say.  Thanks so much for the time and effort you so graciously and willingly put into this."
LG
*****
31 Aug 2013
"Wow.  I haven't looked at the documents yet, but you've certainly done some impressive digging."
JA
*****
30 Aug 2013
"Oh my gosh.  I am simply speechless and unbelievably grateful.  I cannot believe how much you were able to research and obtain.  I cannot thank you enough.  You have helped me so much in my search."
LM
*****
11 Aug 2013
"Thank you so much Lisa.  You are a master.  You are correct -  my mother's family name was Denny.  Her father's last name was Huff. Amazing.  I am so excited.  Thanks in advance."
DRJ.
*****
18 Jan 2013
"[After being alive for 57 years and never knowing who my real family is], it's pretty cool finding out I have a big brother.  I think we look a little alike too.  I have so many questions I don't know where to begin."
AC
*****
19 Dec 2012
"The books arrived and they are fantastic, exceeding my expectations and then some.  The organization and clarity of information and pictures make the books an absolute treasure.  I am very excited to give the books to the kids on Christmas.  Thank you so much for your interest and exceptional work regarding our ancestry."
CB
*****
25 Oct 2011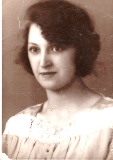 "Lisa,
I will send an answer to all your questions in just a bit. I am crying right now because, I have never seen a picture of my grandmother, Dorothy. I'm overwhelmed with emotion. My mom looks just like her. Thanks so much!"
L.F.
*****
24 Aug 2011
"Hi Lisa, Thank you for helping to track down my Dad.  I don't want any personal contact with his family or relatives, or any further research done now, but it's good to know what happened.  You do great research.  I thought it was neat all the info you were able to find for J, I know it means a lot to him.
Thanks again.  If I ever want to dig any deeper, I will be sure to ask your help.
Blessings,"
M.K
*****
21 June 2011
"Hello Lisa,
Thank you for your prompt reply.
I'm so happy to think that maybe I can reunite with N and MJ.
… Thank you again Lisa.  Mary"
*****
 25 Jan 2011
"Lisa,
Thanks, the 'tidbit' is amazing.  You really seem to know where to look.  I think we can say with certainty that John's father was Claud."
S.H.
*****
 10 Oct 2010
"Your email prompted me to look again and have discovered another sister born 1866 in Blythswood, Glasgow and a brother Edward Malcolm born 1863 in Dumbarton. I imagine that they went to the East Indies with them, so it seems that you were right and your friend is my cousin once removed.
All the best, hope to hear from you soon."
R.I.
*****