White Dove World Tree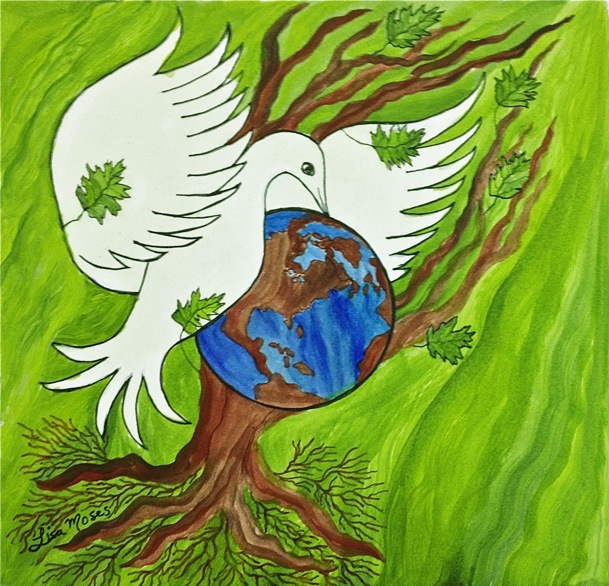 Hello!
Welcome to my White Dove World Tree project.  This portion of my Personal Pedigree tree is specifically dedicated to helping those who wish to locate family or ancestors, but who are having difficulty doing so.   One of my purposes with even having a genealogy/family history business is to connect up the world through family.  I truly believe that if each single person in the world looks to see who they are related to, what part of the world their relatives and ancestors come from, then they will see that discrimination and/or fighting with one's fellows is simply ludicrous.
Take my family for instance.   Some of the countries my ancestors and their relations come from are: England, Scotland, Ireland, Wales, France, Sweden, Germany, Africa, Egypt, Italy and more.  Crazily enough, my ancestors have been slaves, Confederate and Union soldiers!    They have been banished from countries as the enemy, they have escaped from countries for religious freedom, they have fought in many ways to make a better world.  They have also done things that don't.
My point is, why are we fighting when we are all family?
Okay, so what's the purpose of my White Dove World Tree?  It is for those who have the wherewithal to help those that don't.  I have the skill to discover and reunite families.  I can, and have done this for no cost to others.  I cannot do this as much as I like as I also have to support myself.  What I am asking is that those who can, donate funds so that I can help those who need it.
With your donations, I will dedicate the time that it buys to help someone who needs it to find their family or ancestors.  I will also, give 20% of your donation to a deserving animal rescue site (but still give full value for the money donated).  In this way,  we can help make a better world for all living beings.
Once I complete the project that your money helped fund, I can connect you with those who you helped if you would like.  Who knows, you may also gain a new friend out of this?
Thank you so much for your help in making a better world.
Lisa Hamilton