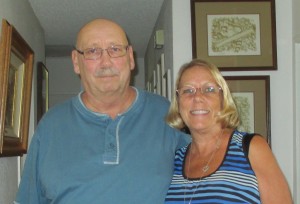 She was born in 1955.  When her mother and father left the hospital after her delivery, they went home without her.  She had been given up for adoption.
On the other side of town, a childless couple had been waiting for three years for a little girl.  At long last, here was a precious baby girl who needed a home.  It was love at first sight.  They paid the adoption agency $300 and took her home.
Growing up, Julie knew she had been adopted.  She had been told a bit about her birth parents.  Father was French, mother Norwegian.  They were older.  They could not afford financially to keep her.  She thought the last name was Corday.
As Julie had loving and kind adoptive parents, she never had a need to find out about her real parents, who after all, did give her away at birth.  Sometimes, though, she would day-dream about who her real parents were.
It wasn't until Julie's father had been gone for many years and her mother was passing, that Julie turned some thoughts toward her birth family.  I have a genealogy business called Personal Pedigree.  After not having seen each other much in the nearly 40 years since we graduated from High School, where we had been best friends, we had reconnected and renewed our friendship.  During one conversation, I asked Julie if she was okay with me trying to find her birth-family.  She said okay, but had some reservations.  I told her to look through her mother's papers the next time she was at her house and see if she could find something that would help.
Julie found a paper that said her name at birth was Annette Marcele Coudry and it gave her city of birth.
Keeping in mind all the clues we had, I search the records and finally found a Marcel Coudry who had been born in France.  He had come to the US in 1920 when he was 18 years old and joined the US Army.  This one was possible and he would have been "older" when Julie was born.   Furthermore, Julie's middle name could have been for her father's first name.  Was it only a coincidence?  Records said in 1948 Marcel married Bernice Mack who was born in the state of Washington, hmmmm, that's not Norwegian.  Keep digging.  Okay, Mack was a previous married name, but her maiden name was Strand.   Sounding better.  Her parents were both born in Norway, but came to America separately and met and married in Washington.  That made Bernice Norwegian.  All this is verified on the marriage license I found. This had to be it!
Oh boy, the ancestry detective in me was alive.
Sad news.  Both parents are no longer living and had been gone for many years.  It made me sad to think that Julie would not be able to meet and talk to her birth-parents.   While searching I found there were two half-brothers and two full-brothers who were all older than Julie.  This also made sense as five children would have been hard to support (on their marriage license, Marcel was listed as a shoe salesman and Bernice was listed as a receptionist).  Three of the four brothers were listed as still living.  There was a phone number for one full-brother.   I let Julie know I had found a possible brother named Charles.
Cross my fingers that Julie will agree to a call to verify we have the right family.  What will I do if she says no?  Good news, she says go ahead.  I will make the call and give Charles a chance to say he is not interested in meeting a sister after all these years, especially if this would disrupt his current life.
I am excited.  I make the call.  A man answers the phone.  Is this Charles Coudry?  Yes.  Hello, you may not believe this story, but I am certain you have a sister whom you have never met.  I tell him Julie's story.  He says that that makes sense.  He remembers being a little boy and his mother coming home from the hospital to say she had a baby girl that was stillborn.  However, he always thought it was odd that there was no grave to go visit.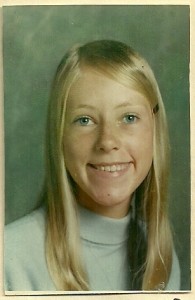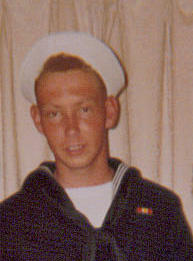 We exchange e-mail addresses and I send him a picture I have of Julie from High School.  He sends me a picture of him around that same age in the Navy.  They do look like brother and sister.  He sends a photo of their parents.  She resembles them too.
Julie and I take a trip to meet her brother and his wife.   Once they met, there is no doubt at all in any of our minds that they are truly brother and sister.
Julie's adoptive mother had since passed away, and she is happy to have a very warm, kind older brother.  He is equally delighted to have a younger sister.  She is looking forward to meeting her extended family in the near future.
This search had a happy ending and is also a new beginning.  This, in my books, is a reward in itself.  It makes me smile every time I think about it.
Searching and finding the truth for a family, proving or disproving family stories someone heard while growing up, finding cousins one never knew they had in this or another country and just the excitement of the hunt is what keeps me searching late into the night and why I enjoy my genealogy business.    Heck, it doesn't even seem like work to me!
If you have ever wondered, "Who are my ancestors?", or if you dying to build your family tree, then contact me via my website, PersonalPedigree.com or e-mail me directly at personalpedigree.com@gmail.com.  I'll do my very best to provide you with documents, stories and pictures to back up what I find in my research.
You just never know what or who will turn up.
Lisa Hamilton
Personal Pedigree