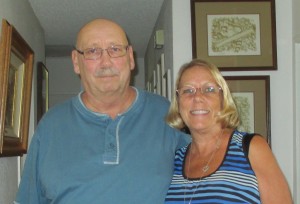 She was born in 1955.  When her mother and father left the hospital after her delivery, they went home without her.  She had been given up for adoption.
On the other side of town, a childless couple had been waiting for three years for a little girl.  At long last, here was a precious baby girl who needed a home.  It was love at first sight.  They paid the adoption agency $300 and took her home.
Growing up, Julie knew she had been adopted.  She had been told a bit about her birth parents.  Father was French, mother Norwegian.  They were older.  They could not afford financially to keep her.  She thought the last name was Corday.
As Julie had loving and kind adoptive parents, she never had a need to find out about her real parents, who after all, did give her away at birth.  Sometimes, though, she would day-dream about who her real parents were. Read More…